Welcome to us, our animals and the nature at Ullstorp Stugor.
Our cottages are located in the middle of Skåne, in the middle of the forest, in a valley. With the Frostavallen-Ullstorp nature reserve as the nearest neighbour. Here you only hear the wild birds, the sound of the wind, the rippling of the stream and the soothing silence of nature (and the rooster with his hens, of course).
Close-to-nature experiences
Here you can get close-to-nature experiences, swim in a forest lake, bike rides on country roads, walk on scenic paths, fish in the ponds and much much more…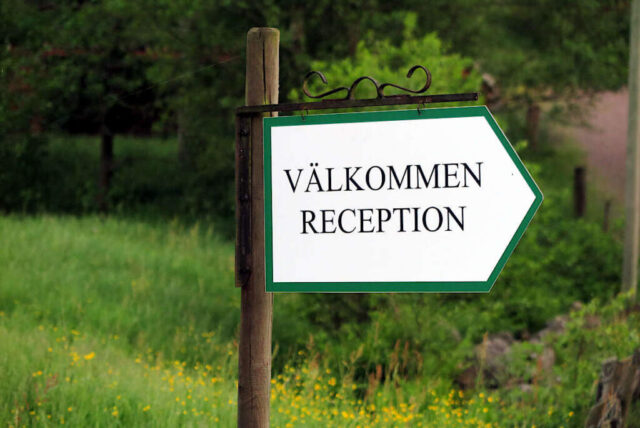 Our animals
Next to the cottages there are pastures with grazing animals, such as our goats, cows and sheep. You can feed our rabbits with dandelion leaves or see if our hens have laid any eggs or had chickens. All the animals on the farm are from old Swedish breeds (except the cats) and we are a living genbank to preserve them. Every morning there is the opportunity to come along and feed and pet the animals.
What to do
Here on the farm we have our own swimming pond and another pond where you can fish for rainbow trout or take a trip with the rowing boat. We have several outdoor games that you are welcome to borrow and there is lots of space for play and relaxation . We have several marked trails from the 300 m long Knyttetstigen for the little ones to our blue 4 km loop, if you want to go further, there are Frostavallen's loops close to us. There are barbecue areas and picnic tables both at the cottages and in several beautiful places around the farm.
Our cottages
All our cottages have fully equipped kitchens for self-catering. We can keep prices low on our cottages by you bringing your own sheets and towels and you can do the final cleaning yourself. But we will of course give you the service with both sheets, towels and cleaning if you want to pay a little extra for it.
In the middle of Skåne
In the middle of Skåne, means that it is "close" to everything in Skåne. You have 2 seas and several very different but lovely beaches just a little over an hour's drive from here. It is just as quick to go and enjoy lovely Österlen as to go to Malmö or Lund's city pulse.
You can easily take the train from Höör to Copenhagen or take the train here to us, borrow our bikes and have a car-free holiday! The breathtaking nature on Söderåsen is just "next door". We're close to all of Skåne's nature, culture, good food and exciting history! We run Ullstorps Stugor focusing on nature experiences, health and ecotourism.
Natural, child-friendly and sustainable are our keywords.
Welcome to Ullstorp!
Anna and Daniel Carter