Fishing
Every year we put in about 50 rainbow trout in our pond. They live and grow in our ponds but cannot reproduce there. Rainbow trout is a very good food fish, just put it on the grill and enjoy.
Buy your Fishing License at the reception, it costs 200 SEK and for that you can pick up two fish. A Child Fishing Card costs 100 SEK (one fish). If you want to fish more, you buy a new fishing license before continuing to fish.
Use a fishing rod or fly fishing when fishing, it is not allowed to fish with worm and bobber/float because then you can fish up our Grass Carp and we do not want that.
You can rent a casting rod for us for 50 SEK.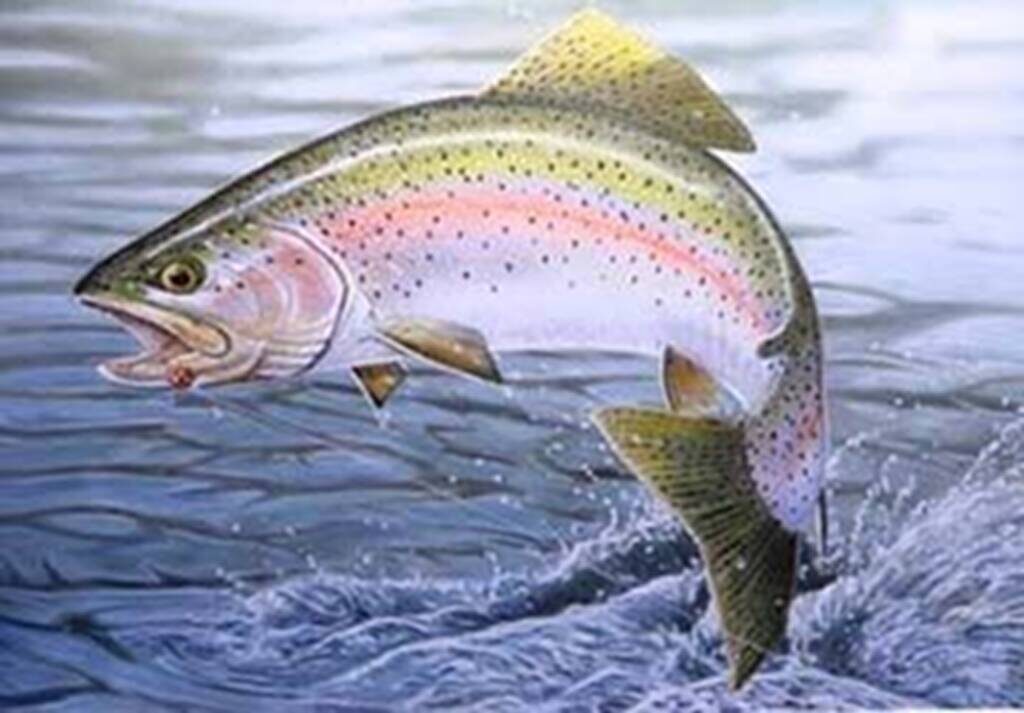 Catch and release ie catching the fish and then throwing it back in again is not allowed, instead the fish you get on the hook you put on the grill and enjoy your catch.
You can fish around the entire large pond (but not in the small pond or at the beach).
Good luck!
Fishing in nearby lakes
You can also go fishing in both Dagstorpssjön and Vaxsjön, we sell the fishing licenses at the reception. They cost SEK 30-40 / day or SEK 50-100 for one or more weeks.
For other fishing in the Höör district see www.visitmittskane.se/en/outdoor-adventure/fishing/.
With the app ifiske or via www.ifiske.se/index.php/en/ you can buy fishing licenses for most fishing spots.